MARVEL project symposium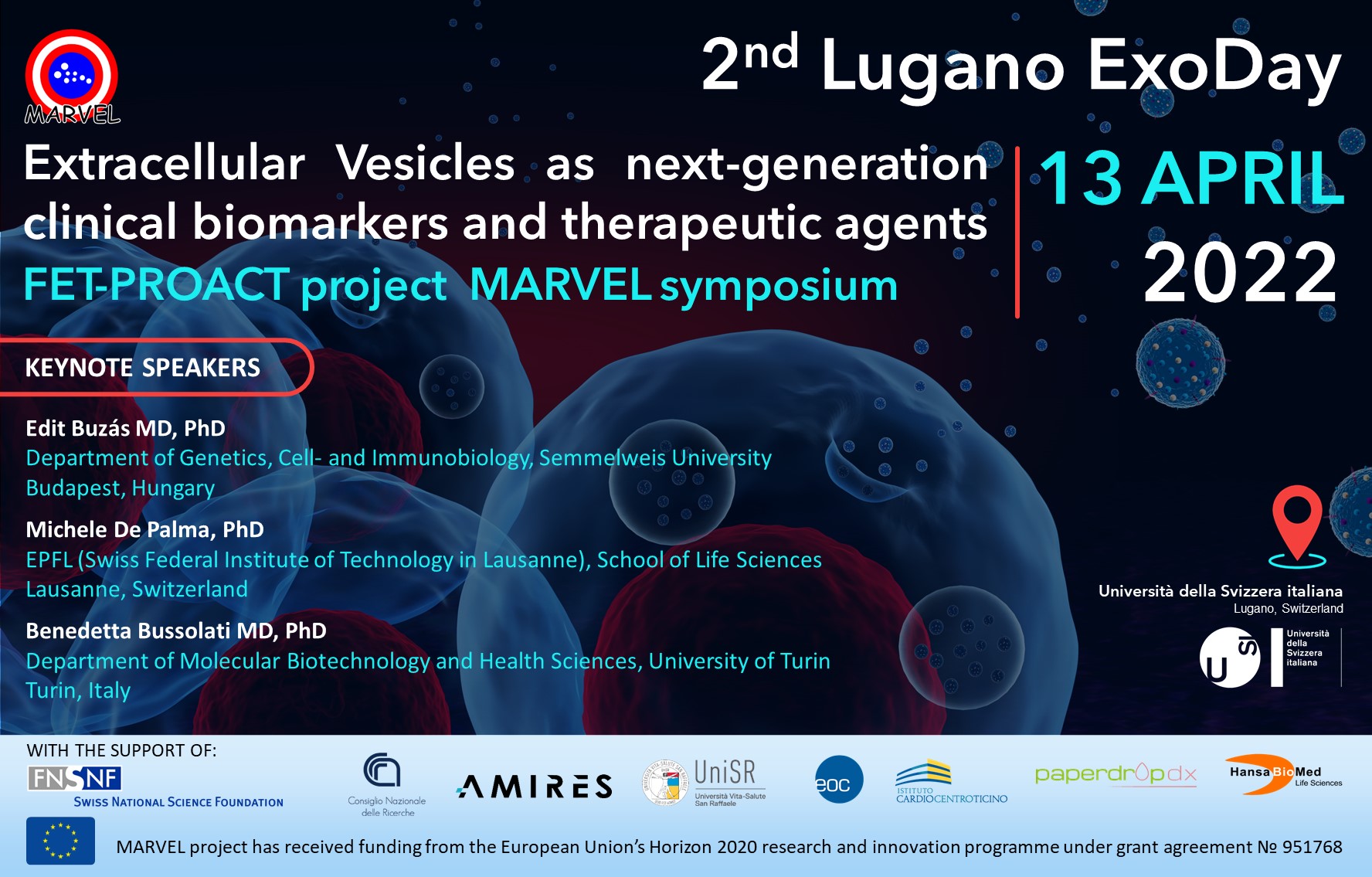 REGISTRATION IS FINISHED
📣 GOOD NEWS!
The capacity of the registered attendees for the MARVEL Extracellular Vesicles dedicated symposium is full.
🏆 BONUS!
Thanks to our collaboration with the Journal of Extracellular Vesicles and Circulating Nucleic Acid, we will award 2 best oral presentations at the event with a 250 USD each and all the selected abstracts will be published in special issue of this online journal. ⇒
📘 ABOUT SYMPOSIUM
Are you a researcher or young investigator working in the expansive field of Extracellular Vesicles? Would you like to present/participate or be involved in discussion with experts in this field? Submit your abstract or join the Symposium to establish your new network for future collaborations!
Instituto Cardiocentro Ticino and AMIRES invite you to the Extracellular Vesicles (EVs) dedicated symposium with the main slogan "Extracellular Vesicles as next-generation clinical biomarkers and therapeutic agents". It is organised in the frame of the MARVEL EU-funded project and is a part of the 2nd Lugano ExoDay. The workshop initiative aims to bring together experts and young investigators from different countries working in the field of extracellular vesicles. Structured around keynote presentations from selected speakers, flash presentations and posters from young investigators, the symposium will facilitate the exchange of views on the current and future technology solutions in the expansive field of Extracellular vesicles and their applications in the healthcare sector. Take the opportunity, participate, discuss, and find out the state of the art in research and technology with respect to extracellular vesicles.
Find the final symposium program below ⇓